Over the past few years, the crypto industries of south and northeast Asian countries including Hong Kong, China, and Singapore have demonstrated rapid growth and development, creating some of the most established and innovative crypto exchange platforms in Asia. Plus, Hong Kong has pegged its currency to the U.S. dollar since the 80s. It makes the trade between HKD to USDT, one of the most well-known stable coins, becomes more popular. Here are the top 5 platforms and startups that assist you trade HKD to USDT efficiently and safely.
Blockchain Asia – The Legal And Technical Expert
For beginners, you might worry about if there are legal and technical problems in selling or buying Tether and HKD. Blockchain Asia provides technical, legal and regulatory advisory services to help clients develop a realistic view of blockchain and how blockchain can be used to improve the efficiency of business operations. If you have any regulatory or technical questions regarding USDT and Hong Kong Dollars exchange, just feel free the check out Blockchain Asia.
Website: https://blockchain-asia.com/
AAX – Digital Asset Exchange With Numerous Cryptocurrency Pairs
AAX is the world's first digital asset exchange to be powered by LSEG Technology. Offering OTC, Spot, and Futures trading, quoting more than 70 cryptocurrency pairs and listing 5 perpetual futures contracts for Bitcoin, Ethereum, Litecoin, XRP, USDT and EOS, which can be traded with up to 100x leverage, AAX provides a secure, deeply liquid, ultra-low latency and fully compliant trading platform.
Website: https://www.aax.com/
USDT Pro – The Only HK USDT OTC Expert
USDT PRO is a leading USDT exchange supporting fiat currency HKD, USD and RMB deposits, and withdrawals. Trusted by well-known financial institutes allowing USDT PRO to become one of the largest digital asset exchanges in Asia.
USDT PRO offers a currency conversion from HKD to USDT instantly. Flexible settlements are offered including cash settlement, bank transfer, and online transfer. Since USDT Pro is specializing the exchange between Hong Kong Dollars and Tether, it provides the best conversion rate in Hong Kong/
Website: https://usdtpro.hk
Huobi – The Global Digital Asset Financial Service Provider
Huobi Group is a leading global digital asset financial service provider, with cumulative turnover exceeding 1.2 trillion USD as of August 2019. In August 2018, Huobi Group acquired Hong Kong-based listed company Pantronics Holdings Ltd (01611.HK). As one of the leading crypto exchanges, Ciara Sun, Chief of Staff at Huobi Global shared with us the state of crypto exchanges and future plans of Huobi Global.
Website: https://www.huobi.io/en-us/
Bitwork – The B2B2C Specialist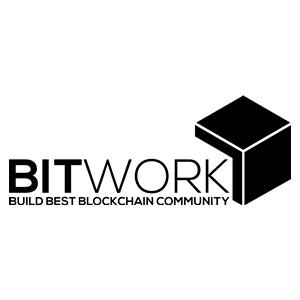 Bitwork is a blockchain community-based company that assists all blockchain companies in the community to develop their unknown market value. Through a Business-to-Business-to-Customer (B2B2C) complete ecosystem model, Bitwork aims to create a channel for the reciprocal transaction of products or services.
Website: https://bitwork.asia
If you are considering making exchange between HKD to USDT, why not start trying to use the above platforms?